23-12-2021

MXGP News

Powered by Young Motion & Motor2000 join forces in EMX250 & MX2
Powered by Young Motion and the Motor2000 racing team by Stefan Hage have joined forces for the 2022 season. The new teamname is 'Motor2000 Powered by Young Motion" and riders will be Jens Walvoort, Lukas Spigeleer and Kelton Gwyther. Walvoort has recovered from injuries that cut his 2021 season short and he will enter the EMX250 championship and some MX2 wildcards. Spigeleer and Gwyther will be racing in EMX85 and EMX250.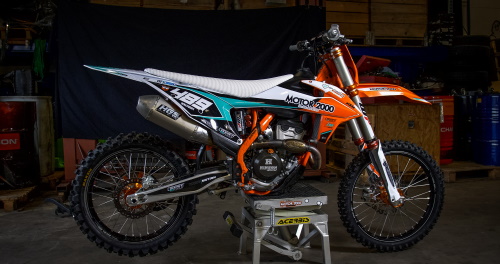 Stefan Hage, Motor2000 racing "In the past few years we have been working on setting up a good structure for our team in terms of equipment, coaching and physical support, with a focus on youth development. The cooperation with Young Motion offers us the possibility to grow as a team, both by the exposure via content creation by Young Motion as well as giving Jens Walvoort the opportunity to start GP's."
Ron aan de Stegge, Young Motion 'We were looking for a young Dutch talent and had noticed the 3rd place qualifying at the EMX250 in Oss by Jens Walvoort. This led to us getting in touch with Stefan, and his vision on talent development, focus on a strong base and long term ambitions excite us. This has resulted in a cooperation with his team, which we see as a great addition to our plans with Glen Meier in the MX2 world championship.'
During the season the riders and team will be followed by a camerateam of Young Motion. Both behind the scenes as well as during the Grand Prix. The content will be posted on the socials of the team and rides.
For more info visit www.poweredbyyoungmotion.com