08-08-2022

MXGP News

Valentin Guillod simply brilliant in Sweden
Uddevalla, Sweden, has been ticked off of iXS hostettler Yamaha's to-do list now, as the fifteenth round of the 2022 FIM Motocross World Championship was completed in front of a passionate crowd earlier today. Valentin Guillod continued to impress the industry with his speed, ability and tenacity aboard his YZ450F.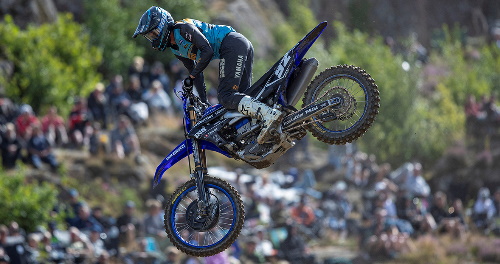 Guillod was the star of the show. Qualifying in ninth was a very impressive ride and further solidified the fact that he belongs inside of the top ten, but it was the first stint that really turned some heads. Starting the moto with a holeshot, thanks to his incredibly capable machine, Guillod fought inside of the top six for the entire race and would have ended in sixth, had it not been for an error on the final lap that caused him to fall to P9.

The second moto was arguably even more impressive than the first one for Guillod, who was taken out by another rider on the opening lap and then made an additional mistake just a couple of laps later. Despite that, and the fact that the track was not easy to make passes on, he advanced all of the way to twelfth at the chequered flag. Yet another example of his speed and ability aboard his YZ450FM! 9-12 scores put him in tenth overall at the Grand Prix.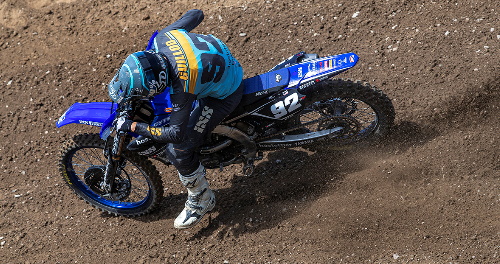 For Guillod's teammate, Kevin Brumann, another point was scored in his premier-class adventure. Securing a single point in moto one, via twentieth place, helped him claim twenty-fourth in the overall classification! Brumann continued to grow and learn in just his third Grand Prix aboard the bigger YZ450F.

Kevin Brumann will head to Finland now, as the 2022 FIM Motocross World Championship is set to continue at Hyvinkää next weekend. Valentin Guillod, on the other hand, will return to domestic duty in Switzerland.

Valentin Guillod: "Today was a good day, but it could have been better. I was sixth in the first race and [Romain] Febvre passed me on the last lap. I did everything to get him back and made a mistake, which made me sad. I took the holeshot in that race too! I got taken out in the second moto, so then I was pushing very hard to come back. I made another mistake after that and then I charged to come back to twelfth. It was possible to do better, without those mistakes, but we will try to make that happen in Turkey."

Kevin Brumann: "I had a bad start in the first race and came back to twentieth. It was not too bad, actually. My speed was there. My start was not too good in the second moto, but I tried to stay in the flow again and then I had a bike problem that stopped me from finishing the race. That was a shame, of course, but I am looking forward to making another step forward in Finland!"