04-01-2022

MXGP News

Powered by Young Motion & Meico Vettik to enter EMX250 on a 2-stroke
Estonian rider Meico Vettik and Dutch team Powered by Young Motion agreed on a deal for 2022, competing in the EMX250 class. Vettik will enter this championship riding a KTM 250cc two-stroke, hoping to return to his form during the 2020 EMX125 season where he finished 3rd overall. The 18 year old has EMX250 experience, riding 15 rounds in the past 2 years including a top 3 and multiple top 5 finishes.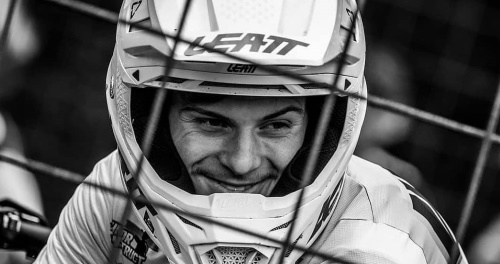 Meico Vettik: "I am happy to be back on the two stroke for 2022 and with the help of KTM Estonia and Young Motion I expect to be able to compete for the top spots. The goal is to compete for the title in EMX250. In 2020 I rode in a similar privateer like setup and this works well for me so I am happy to announce this deal!"
Wout ten Thije, co-owner of Young Motion: "We are very happy with signing Meico to our team. He is a proven winner in EMX125 and podium contender in EMX250 and only 19 years of age. Add to this that we are excited to see a 250cc two stroke compete up front so to be able to make this deal happen is very nice. We feel we now have a strong lineup for 2022!''
With the signing of Meico Vettik the 2022 lineup for Powered by Young Motion is now complete, and consists of:
Glen Meier, MX2 (via Easymx Powered by Young Motion)
Jens Walvoort, EMX250 & wildcards MX2 (via Motor2000 Powered by Young Motion)
Kelton Gwyther, EMX250 (via Motor2000 Powered by Young Motion)
Lukas Spigeleer, EMX85 (via Motor2000 Powered by Young Motion)
Meico Vettik, EMX250
During the season the riders and team will be followed by a camera team of Young Motion. Both behind the scenes as well as during the Grand Prix. The content will be posted on the socials of the team and riders.