27-01-2023

International News

Internazionali d'Italia Motocross EICMA Series - Start Time #1
As usual, the European Motocross season will kick off with the Internazionali d'Italia MX EICMA Series; the championship, chosen by the majority of the factory teams and riders to prepare for the season debut, will have many novelties for the 2023 edition. For the first time after several seasons, the Internazionali d'Italia MX EICMA Series will not be held in Sardinia. The choice of the two tracks that will host the races went on Ponte a Egola and Arco di Trento, that will also host the Grand Prix of Trentino in mid-April.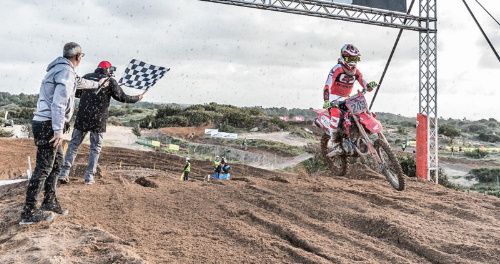 Tim Gajser (Honda)
The track located near by Pisa is managed by the Motoclub Pellicorse and has already hosted several stages of the Internazionali d'Italia and the Motocross World Championship back in 1987 and 1992, and is the typical Italian hard pack track. The second round which will be held in Arco di Trento, in the splendid scenario of the Dolomites which has hosted the FIM Motocross World Championship for 10 consecutive years, will be the perfect opportunity for teams and riders to test the track in preparation of the 2023 MXGP Grand Prix of Trentino. The new race formula includes two heats for MX2 and MX1, thus replacing the format that provided for one heat each for MX2 and MX1 and the Supercampione final with the top 20 of each class, matching with the 125cc formula.
Great news for what concerns the live streaming which will see alongside the Italian commentary by Marco Gualdani also the one in English by the popular commentator of the MXGP world championship Paul Malin who will be present at both events, the two comments will be integrated by the correspondent's speeches to the box Lorenzo Resta. The spectators will choose in what language they will follow the races, being sure to have a professional commentary.